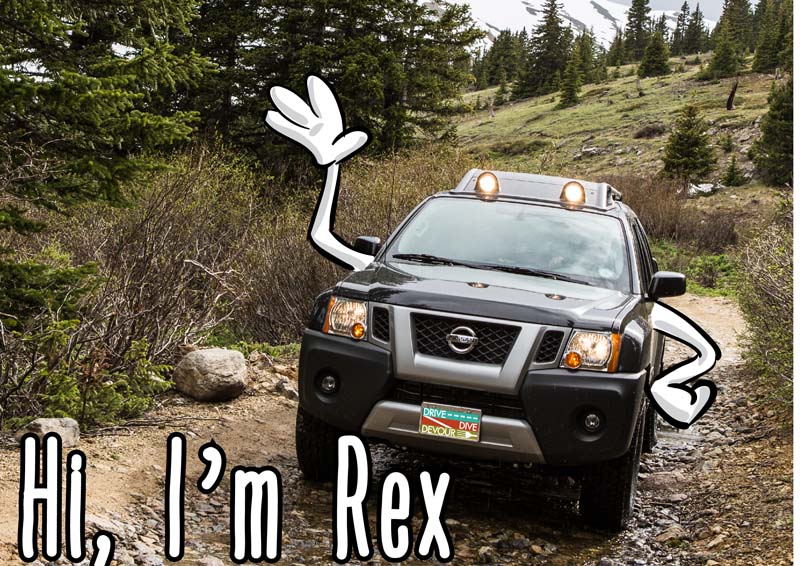 Meet Rex our new Toad
(That's a towed behind vehicle for you non-RV types)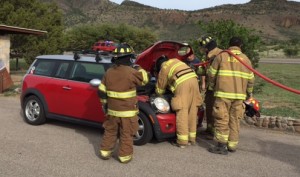 After getting our Mini Clubman stuck in the sand in Florida and putting out a little electrical fire in Alpine, TX (200 miles from the nearest Mini dealer), we decided it was time to get something more suitable for our needs.
When we began the search for a new toad, we had some specific requirements to keep in mind:
Ready for flat towing
The vehicle had to be flat towable from the factory. There are ways to make most vehicles flat towable, but we didn't want to go through extensive modifications to get it on the road.
4 wheel drive
We wanted a 4 wheel drive vehicle since I like to follow random paths off-road and we didn't want to get stuck again. We also felt this would be a great way to access places further off the beaten path and see things we couldn't otherwise.
More storage space
The mini was just too small for the activities we like to do and more space means we can be ready for more activities.
Reliable and easy to find service
After having to tow the Mini 200 miles to find the nearest dealership, we realized a good service network is important since we never know where we might go.
2015 Nissan Xterra Pro-4x
We chose the 2015 Nissan Xterra Pro-4x to take us on our next adventures. It's the last of a long line of Xterras. The Xterra will no longer be made after this year, but in its 16-year run it has proven to be a capable and very durable vehicle on and off the road.
The Nissan Xterra checked all the boxes for us and the Pro 4x model gives us some nice off-road upgrades: larger tires to give better grip off road, skid plates underneath to protect the vital areas from sharp rocks, Bilstein shocks to soak up the big stuff, and a locking rear differential so if the going gets rough, we hopefully won't get stuck.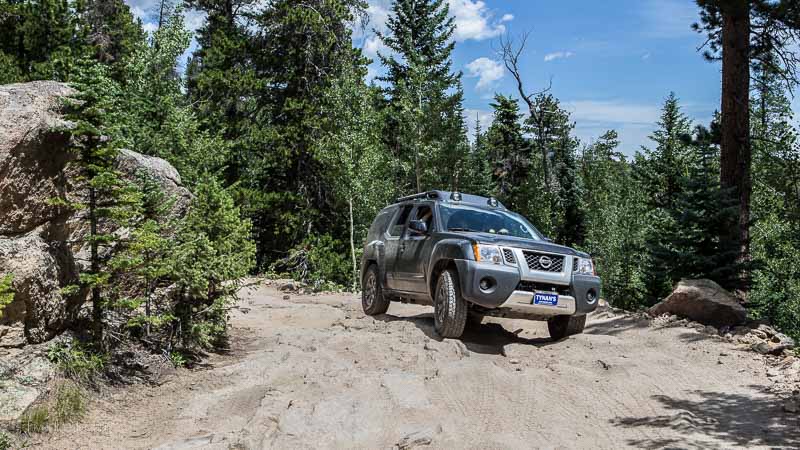 The Nissan Xterra provides a ton more interior room and storage space than the Mini did and the 6-speed manual is flat towable 4 wheels down from the factory. This is important since we will be dragging Rex around by his face behind our motorhome. The extra space allows us to keep our hiking gear, jackets, water, etc. on board all the time so we can head off on a trek whenever we want. We even built a simple organizer for the trunk so that we can keep gear packed and out of the way as well as having a place for my scuba tanks.
To see more on the organization of the trunk, check out Meet Rex Part II- Prepping the Toad. There's even a video!
In his first 3000 miles, he has taken us to so many places the Mini never could. 
Rex has shown us a lot of cool places so far and we expect to find many more along our travels.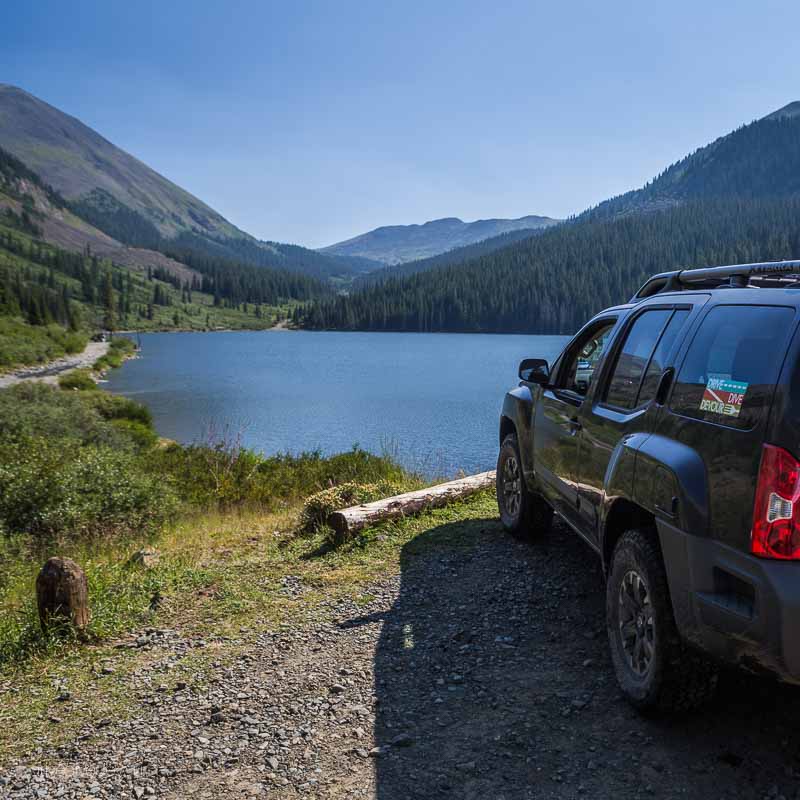 To see more on Rex, how we tow him, and organizing the trunk, check out Meet Rex Part II- Prepping the Toad. There's even a video!