On our way to Burlington Vermont, I wanted to visit a place I saw in a documentary.  The Steven F. Udvar-Hazy Center was built to expand the overstuffed National Air and Space Museum in DC.  The old museum was just too small to house these exhibits and the old storage areas made conservation difficult.
The Udvar-Hazy center opened in 2003 in Chantilly, VA and houses an amazing collection of Air and Space artifacts in a couple of massive hangars.
When you enter the space, you are greeted by WWII era fighters hanging from the ceiling locked in a perpetual dogfight over my favorite plane the SR-71.  Behind the SR-71, you can see the mighty Space Shuttle Discovery in the entry of the James S. McDonnell Space Hangar.
Link to all pictures from the museum.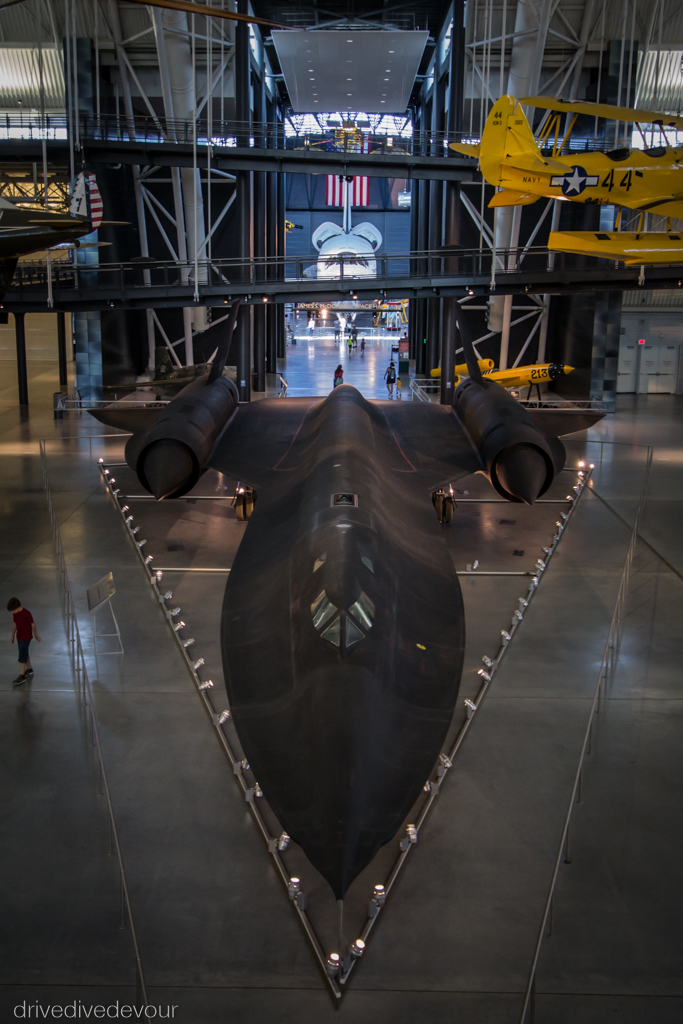 We only had a couple of hours to spend here, but I could have easily spent all day.  The museum hosts free guided tours many times throughout the day and has self-guided tours through their Smartphone app.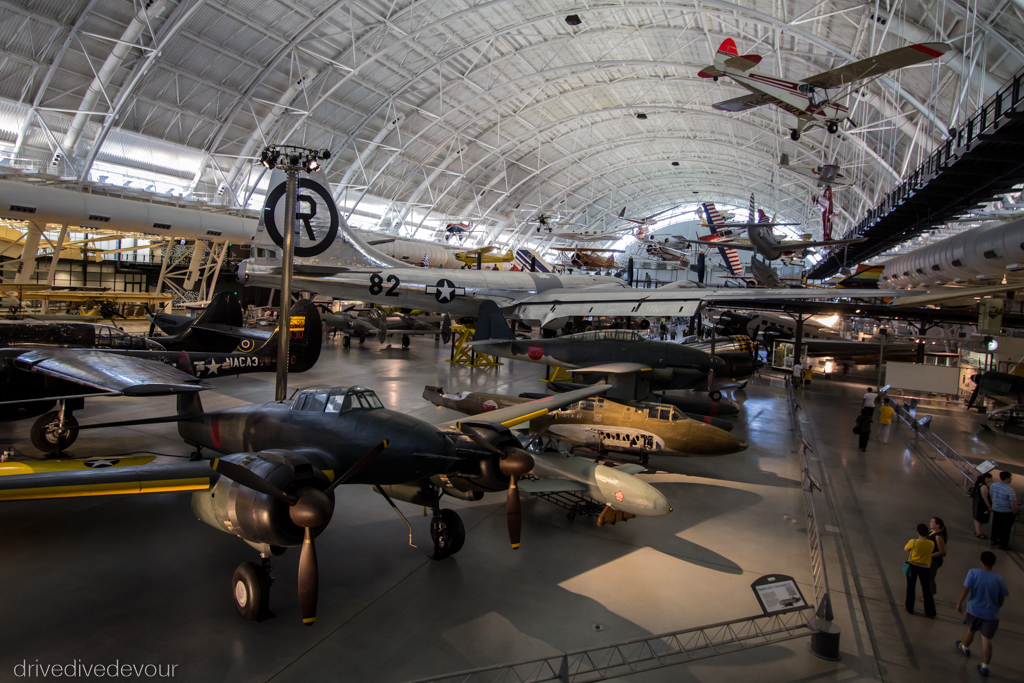 The museum is divided into various areas highlighting different aspects of aviation.  There is space dedicated to vertical flight, business aviation, the early years of flight, war planes, modern aviation, humans space flight and many others.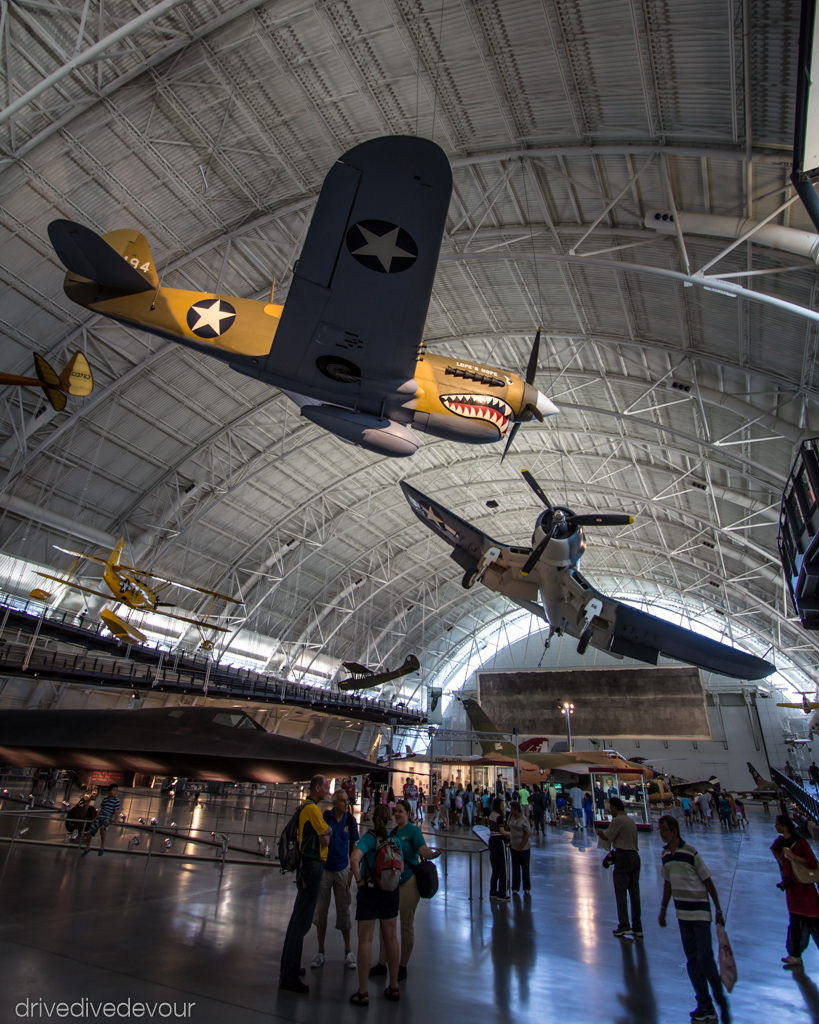 The most impressive area to me and the reason I made the detour is the Space Shuttle Discovery.  I knew the Space Shuttle was big, but seeing it in person was very impressive.  The Shuttle is displayed with its tiles still scorched from the last re-entry.
This area was filled with artifacts from all aspects of spaceflight.  There are Satellites hanging from the ceiling, ICBMs around the perimeter, and Mercury era space capsules.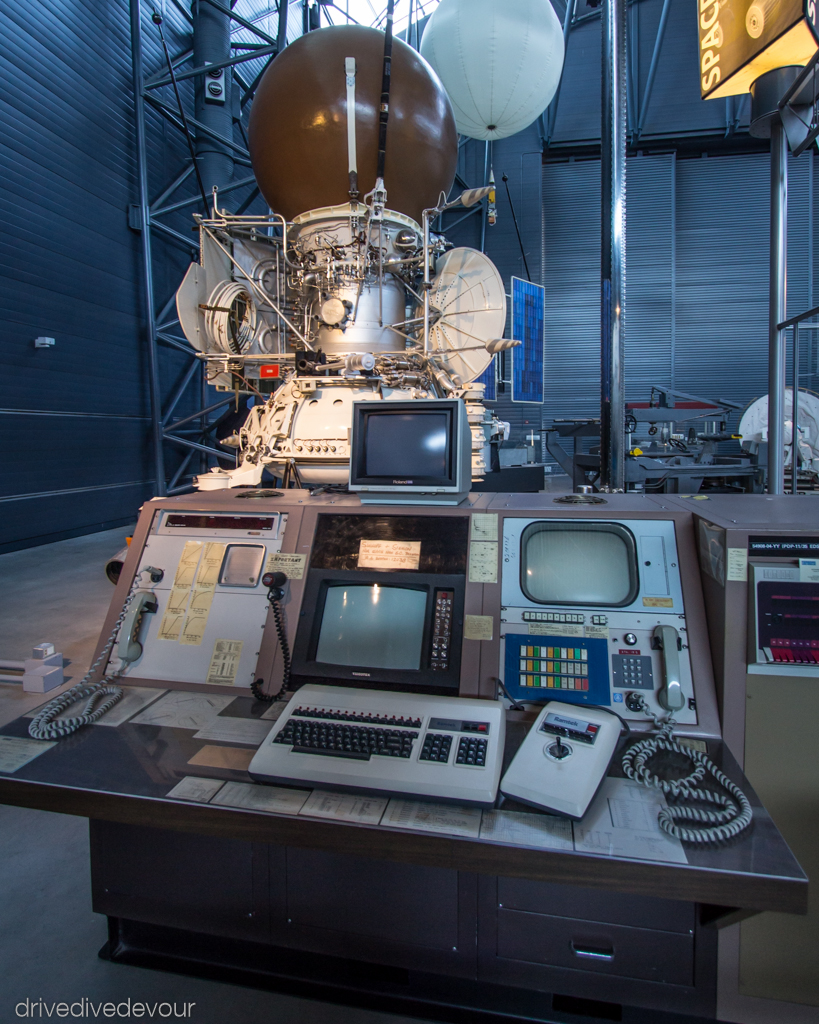 Between the main 2 hangars, there is another third hangar which was the subject of the documentary I originally watched.  In this hangar, you can find vehicles and artifacts that are in the process of restoration.  You can look down on the workshops from above and see what it takes to keep these items for the future.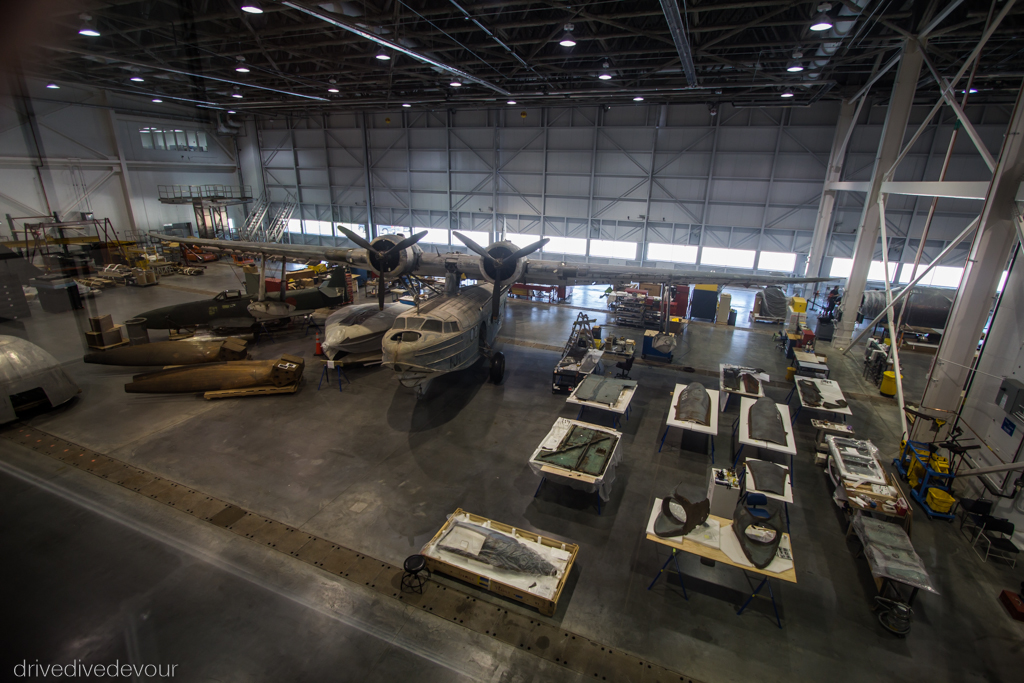 If you are at all interested in any aspects of aviation, you must go to this museum.  The museum really did a great job and it is an impressive sight to see.
Link to the Museum: http://airandspace.si.edu/visit/udvar-hazy-center/
Link to all pictures from the museum.