We've been looking forward to swimming with manatees in Crystal River, Florida ever since we missed our chance last year. Getting to do it with our friends from Gone with the Wynns was the icing on top. Since we were in the area, we made sure to maximize our water time in the Florida springs with an additional dive in Rainbow River and a canoe trip down the Silver River.
Crystal River
Boats to see the manatees run three times a day. Unfortunately for us night owls, we heard the best time to go was 6:00 am when the manatees are are just waking up and haven't been disturbed by too many people yet. So we all woke up a couple hours before sunrise and headed over to the dive shop.
After getting into our gear and watching a video on proper manatee etiquette, we headed out to the known manatee hangouts. The sun was only starting to come up and water was chilly, but after swimming into a cove and seeing a manatee up close, it was all worth it.
Rainbow River
For our next water adventure, the four of us rented canoes, piled in our dive gear and paddled up the Rainbow River. The river is spring fed and exceptionally clear. We took our time paddling up to the headsprings taking photos along the way. After having our picnic lunches from the canoes, we suited up to dive back down the river towing the canoes behind us. The water felt great and the clarity made it feel almost tropical. We could see little springs bubbling through patches of sand and even found a couple vents with strong currents cutting through the rocks. We were having so much fun that we lost track of time and had to book it back to the park to turn in the canoes! I think just the last few hundred feet counted as our workout for the day.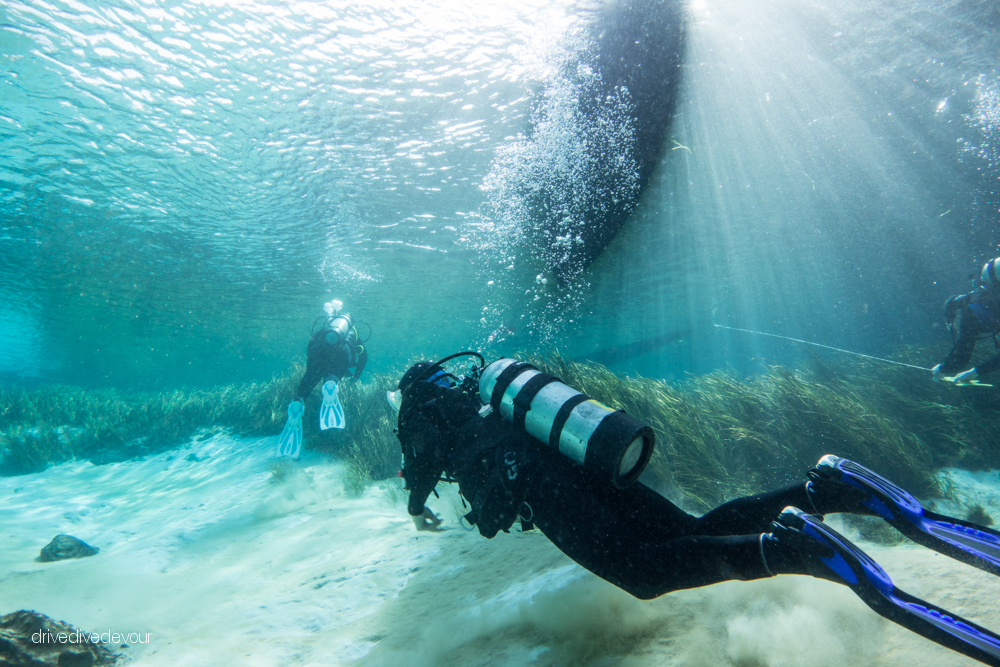 Silver River
Brandon and I had one more water trip in a canoe on the Silver River. It's another spring fed river and Silver Springs State Park is famous for their glass bottom boats. Personally, we enjoyed getting closer to everything in the canoe and experiencing the paddle loop the bigger boats can't traverse. Whereas Rainbow River had docks and some houses built along it, Silver River felt more natural. With the exception of a reproduction cracker village (pioneer settlements in Florida), we mainly saw cypress and other trees lining the banks. The amount of wildlife we viewed was amazing; everything from alligators to herons to otters and even monkeys! This turned out to be one of our favorite experiences so far and we'd recommend it to anyone heading that way. Just don't get too close to the big gators, they don't seem to like that.
Monkeys are not native to North America, but a cruise operator turned some rhesus macaques loose to enhance his jungle cruise in 1938 and they have colonized the river. We were lucky enough to have them run right over and next to us while there.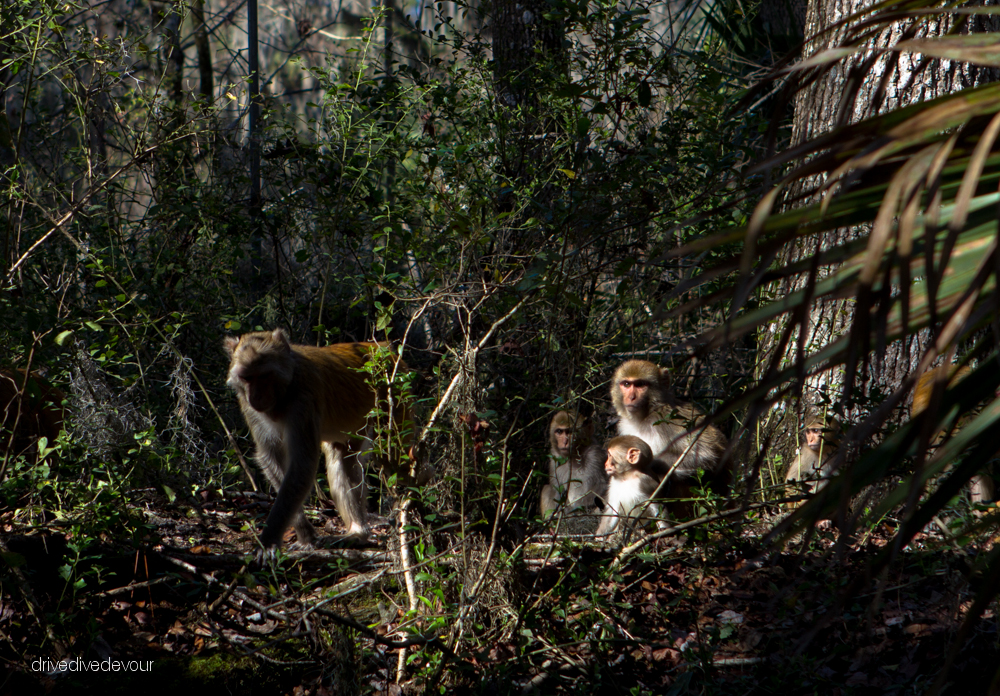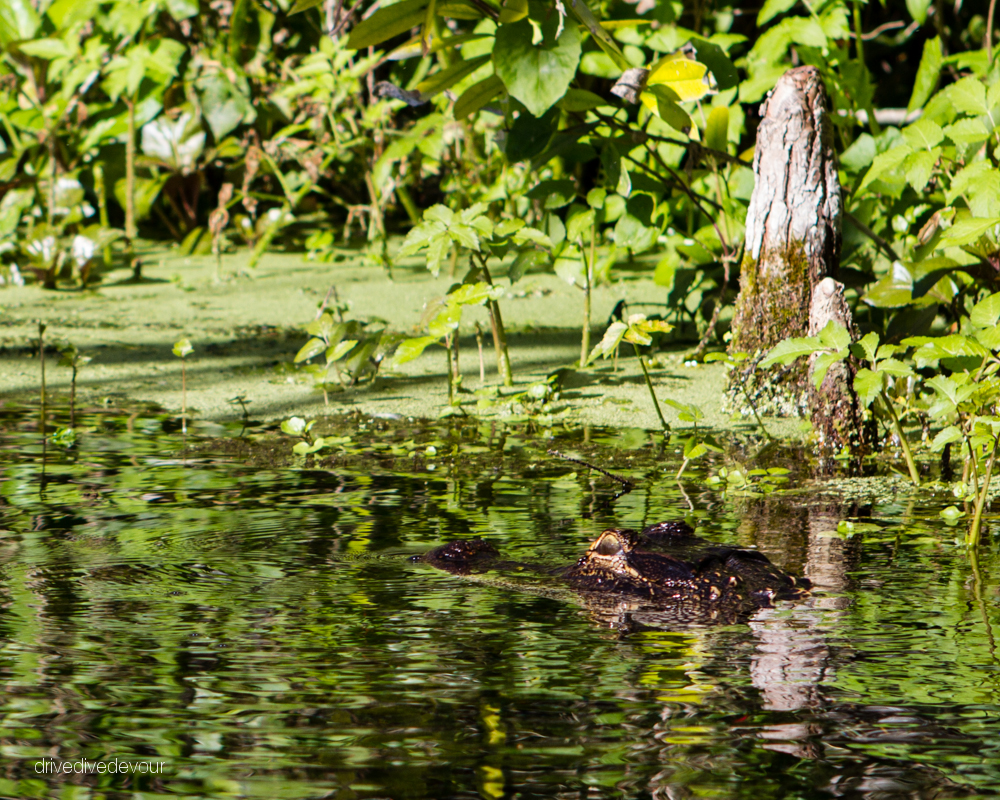 Hollywood has used Silver Springs and Silver River in many movies, most notably the Tarzan series. Can't you just hear Tarzan's call ringing our through the trees?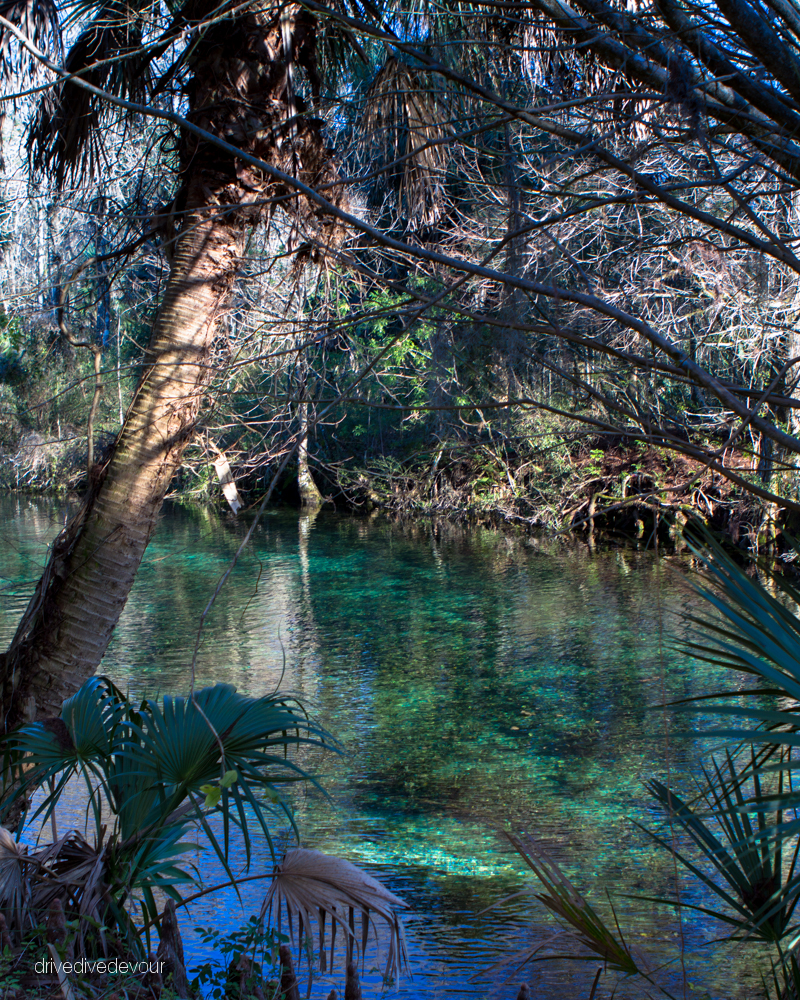 Thanks to Nikki and Jason at Gone with the Wynns for joining us. Make sure to check out their video of our manatee trip here.
Want some food after exploring? Check out our finds in Taking a Bite Out of the Nature Coast.