Delicious Date Shake (Vegan)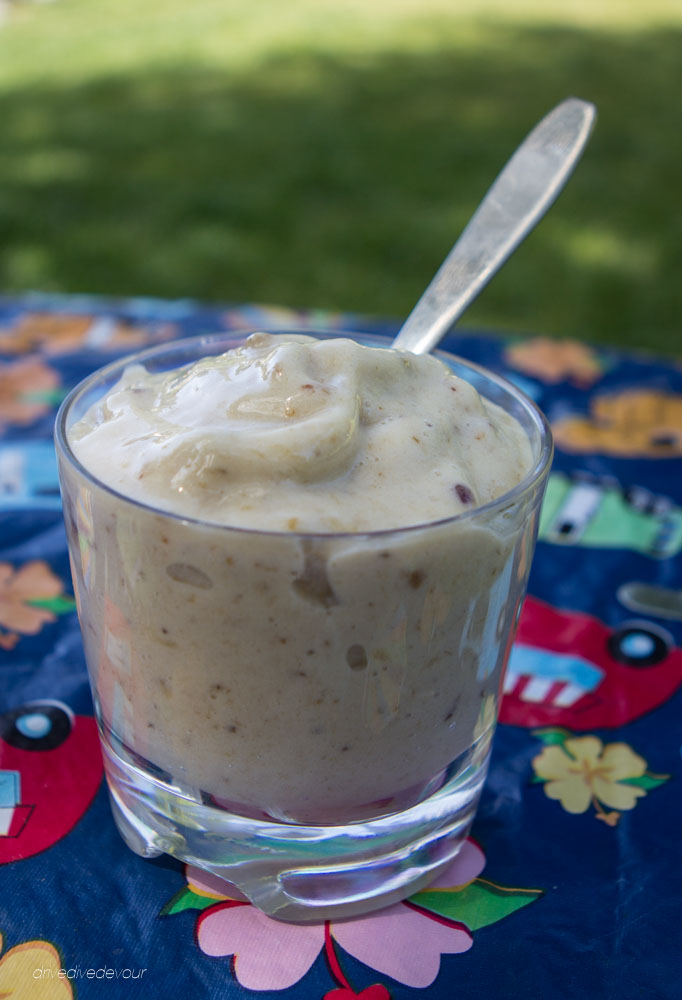 Author:
Kerensa Durr - Drive Dive Devour
⅓ cup soy or nut milk
1 banana, cut into chunks and frozen for at least 3 hours
1 heaping Tablespoon of date puree or a handful (5-6) of whole dates
If using whole dates, first pit and roughly chop them. Add them to a blender with the milk and blend until the dates are finely chopped. Add the banana and blend until smooth.
If using pureed dates, mix in a little water or milk to the puree to get it to mashed potato consistency. The add the milk, dates, and banana to the blender and whirl until smooth.
You can make many variations on this shake by adding chocolate syrup, cookies, almond butter, etc.
Use ¼ teaspoon each of cinnamon and nutmeg to mimic the flavors of rice pudding.
Recipe by at https://www.drivedivedevour.com/date-shake-dairy-vegan-visit-farm/